Amy
Kellogg
Memorial
Residency
It is said of Miro that his artist retreats to Mallorca enabled him to interrupt his work with long contemplative pauses. The size of his canvases grew, and likewise his colors expanded; poetry, which had led him to a critical approach toward painting, then emerged from silence.
With Miro's experiences in mind, Kellogg Sisters Feed & Seed is creating artist residencies to give artists and people with big ideas a "pause" to create and an opportunity to disrupt their familiar patterns of creating. That includes the time, space and support to create while being hosted, feasted and cared for, nestled in the vibrant heart of the Kansas prairie.
The Residency is designed to be an incubator for creation, with your whole experience designed to stimulate creativity and innovation.
About Amy Kellogg Residency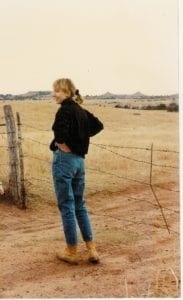 Amy is our sister and the inspiration for the residency. Amy, the youngest of the Kellogg Sisters, was a wildly creative writer, artist and thinker. She died in 2013 of lung cancer at the age of 56. We can still hear her voice in our heads, pushing us out of limiting thinking and daring us to create with more freedom and fun. Amy never really had the time and space in her life to make her mark as a writer, artist, and big thinker. We are creating this Residency in her honor.
We believe that care and comfort expand creativity. We believe that the residencies honor the Kellogg Sisters mission of feeding and seeding creative life and community and evoking art as the voice of healing.
What is the Amy Kellogg Residency?
Sponsored by Kellogg Sisters Feed & Seed, Kellogg family members and friends, this residency invites successful applicants who are Kansas residents. The duration of the residency is one week.
Where will the Residents stay?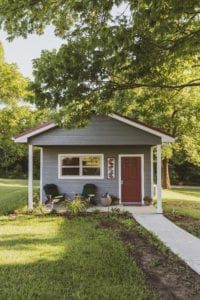 You will be hosted at a peaceful, beautiful, rural home in northeast Kansas, 16 miles from Lawrence and Topeka. You will have access to 80 acres of woodland and prairie, with walking paths, a lake and abundant wildlife. Delicious meals, a studio area, and a private room adjoining the studio space will be provided. Although the resident will share the home with the owner, Gina Kellogg, it is a large home with ample room for privacy and solitude.
What does the residency cost?
There is no charge for the residency. A $150.00 stipend and all meals will be provided for the resident. The selected applicant would be responsible for covering their costs to travel to and from our location.
Who is eligible and what are the criteria for selection?
This residency is open to current Kansas residents. Emerging or experienced artists of any medium, as well as writers and people with "big ideas" are encouraged to apply. Applicants applying with a Big Idea will be asked to describe the idea and how the idea will "disrupt the familiar."
Selection Criteria
Applicants will be selected based on their commitment to their practice, the quality of their work and their residency plan. We reserve the right to request a follow up interview.
Selection Committee
KSFS owners and the Residency Steward will review all applications and choose the Resident.
We will begin accepting applications for the 2021 Artist Residency in Fall 2020. If you would like to receive a reminder about the application process, please fill out the form below.
What is required of the resident?
Share your work and how the Residency has furthered your work, at the Sunday, June 14th Art and Pie Potluck. This informal event will be held at the residency site. 
Provide documentation of Residency experience. The documentation could include photos, writing, video, blog posts, etc. The documentation will be due no later than three weeks after the Residency ends. The documentation will be used for promotional purposes.