At Kellogg Sisters, we put our mission to feed and seed creative and resilient communities at the front and center of our work. We are committed to feeding the community connections that make all creative life possible.
Join us, at our farm near Perry, KS, for one of our community events throughout the year.
In light of the current state of COVID19, we are currently holding off on scheduling community events. To stay informed, for when we do start scheduling events again, please make sure that you have signed up for our newsletter. 
While social distancing limits our ability to form "in person" communities, we are still very committed to our mission of bringing people together to find the common thread. In the spirit of that mission, we have joined together with an incredible group of women from around the world to launch the Corona Quilt project. Our hope is that people will find meaning in hope in the process of creating a quilt square that will be stitched together with squares from people from around the world. 
We hope you will consider making a quilt square, to stitch your pandemic story with that of the global community. To learn more visit click the button below. 
Upcoming Community Events
There were no results found.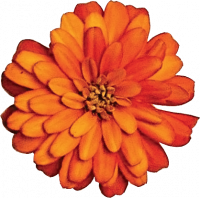 Potlucks with a Purpose
Art+Pie is designed to bring together communities to explore an engaging theme while:
• Sharing a delicious potluck meal
• Raising funds for a great local cause
• Engaging in lively conversation
Each event will feature an artist, writer or "big idea" presenter who will spark our conversation.
Once a year we host a special Land Art+Pie event. 
Art+Pie potlucks are held in Lawrence and Perry, KS.
Interested in being one of our featured presenters?
We are always seeking  artists, writers, or people cooking up a big idea to share their work with the community. Contact Erin@Kelloggsisters.com for more information.
Interested in hosting an Art+Pie event?
Contact Erin@Kelloggsisters.com for more information.

Interested in attending an Art+Pie Potluck or Land Art+Pie Event?
Sign up below
Craftivism Evenings
Combining craft with activism, join us for Craftivism evenings. Storytelling, making crafts, and being together, all to enrich us as a community.
Find out up to date information on our Events!