Love is in the air.  We are in the restful season of winter where we relax, recline…and where I craft and gather with friends on these long dark winter nights.  I recently attended our annual seed fair where we swap seeds, buy goods from local farmers and connect with our green outdoor-loving friends.  There are signs of spring sprinkled throughout this winter season that gets my heart racing. 
I have always loved nature and spending time in the great outdoors.  As a child I gathered with neighborhood friends to organize all sorts of outdoor fun – such as a game of front yard kickball or freeze tag.  My family took an annual summer road trip vacation where I saw many of our amazing national parks.  I was so moved by nature that I wrote my persuasive paper for college English Comp class on "The God I See in Nature."
My best college spring break trip was going to the beach with a slew of other broke college buddies, spending days at the beach and crashing at a parent's home.  Nearly 30 years later, I still have fond memories of playing in the waves, collecting shells, building sandcastles and other structures, playing paddle board and spending the week at the beach.  My first vacation with my husband was a remote canoe trip in the north woods, where we saw only a handful of people the entire week; it was just us and nature.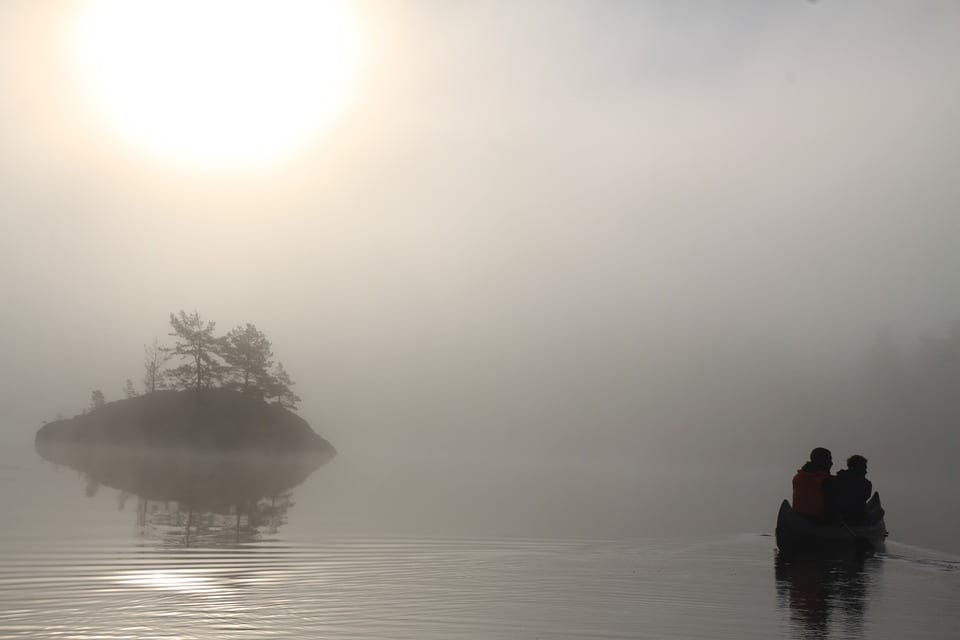 With our kids, we enjoyed letter boxing which entails following instructions through the woods to find a hidden box.  We took advantage of the awesome Missouri Department of Conservation; our kids were sponges and their staff were amazing educators.  We learned all about nature:  trees, animals, decomposers, ecosystem, owl pellets, lifecycles, conservation, and much more.  We were involved in a community garden; we grew organic food & gleaned farmers' fields to share with clients of a local food pantry.  We built an amazing tree house and hung a tree swing, which called the kids outside.  We carved out a hermitage in our lilac bush and it was surprisingly popular as a retreat for one and a gathering place for many kids.  Homeschooling allowed lots of free time each day to be outside and explore.  Our backyard birthday celebrations & block parties included relays and other fun activities with those we love.  
We built miniature houses out of sticks, bark and acorns for fairies and other small creatures.  We left treats for them…and amazingly enough (and with the help of neighbors) they left treats for us (2 mini-M&Ms – for kids who have never seen them – wrapped with a mini tie are magical).  We built a produce garden in our front yard, installed small ponds for fish and water plants and our son experimented with a zip line between two trees in our front yard.  Our kids were amazing tree climbers – even though one fall ended in 2 broken arms and a broken nose – they both still enjoyed being high in the trees.  Even in winter, we enjoyed sledding, ice skating, building snowmen, and shoveling walks for neighbors.
I try to continue engaging in new nature activities.  My idea of a great vacation is camping in/near a national park – hiking all day, cooking meals over the fire, and sleeping in our tent.  I have recently taken up orienteering and enjoy reading a map to find markers in the woods.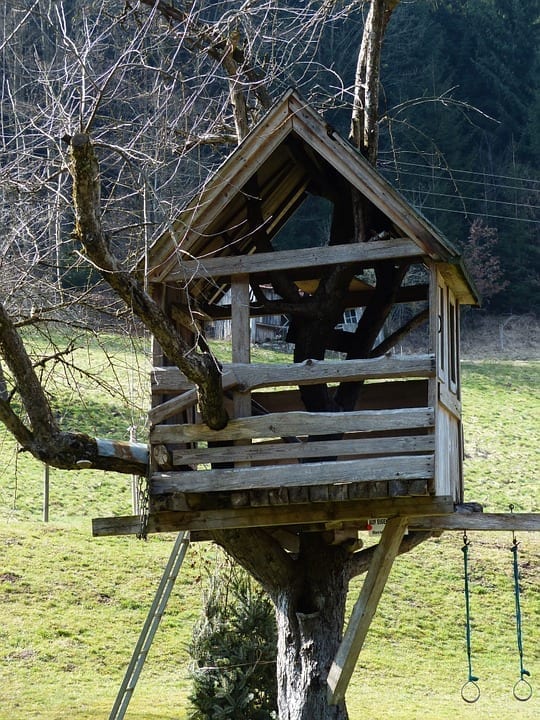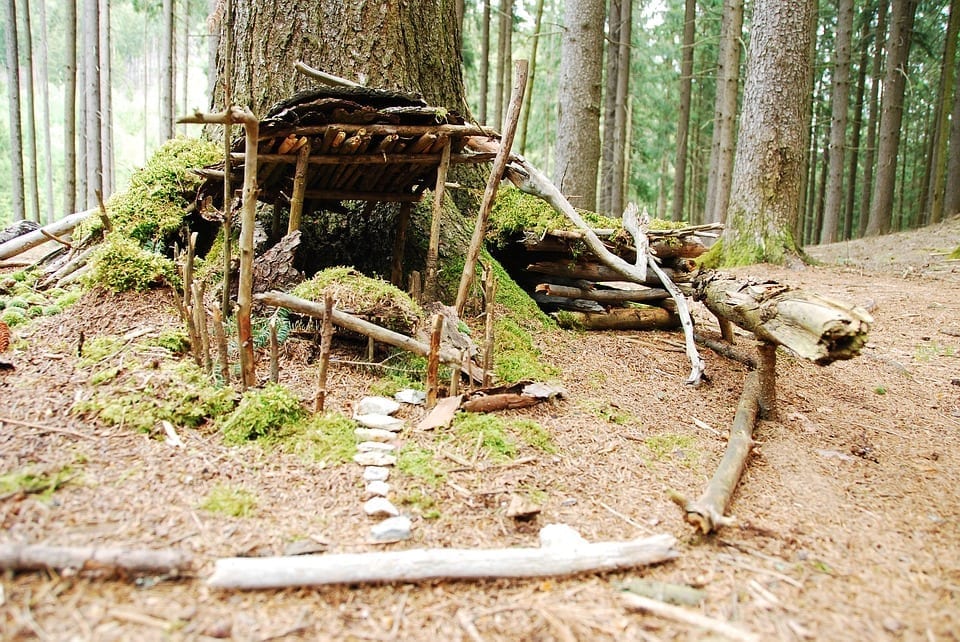 As I pause in this winter season and reflect, I realize that many of my great memories have been time spent in nature.  As I attempt to raise teenagers in this world, saturated with technology and social media and artificial connection and isolation/loneliness, I feel it is vital that we all increase our efforts to connect with nature, to recharge in this way, to carve out time to be outdoors and unplugged.
At Kellogg Sisters, we also believe in the importance of connection with one another, reconnection with nature and energizing our creative juices.  We are hosting a spring community event: Pie Fest, a day of pie and nature fun.  Join us on Sunday, April 26th at the Kellogg Sisters farm near Perry, KS for an afternoon of building nature offerings in the forms of:  spirit houses, gnomes homes, wee faerie villages, toad huts, pixie towers and brownie shelters.  You can work on your own or as part of a team.  We will tour the nature offerings and then enjoy a pie potluck together.  We hope to see you there.