When I was a young girl, I loved to stare out the window and make faces. Scrunching up my nose, crossing my eyes, making myself look as strange and wacky as I could. My mother cautioned me that if I made faces, and the wind changed, my face would stay like that forever. This was scary, but also a problem. I grew up on the prairie where the wind blows and changes constantly. So, to solve this dilemma, I would carefully watch the tops of the trees, and stop making my faces if I detected any change in the wind.
I have often thought about this and wondered whether I was just having a good time, or whether I was experimenting with who I wanted to be, what I wanted to look like, what was possible to do with my face. When I was young, every new school year brought the hope that THIS year I would be someone new, that all my critiques of myself would miraculously disappear. Maybe I trained myself to look for the external forces before I showed up as who I was.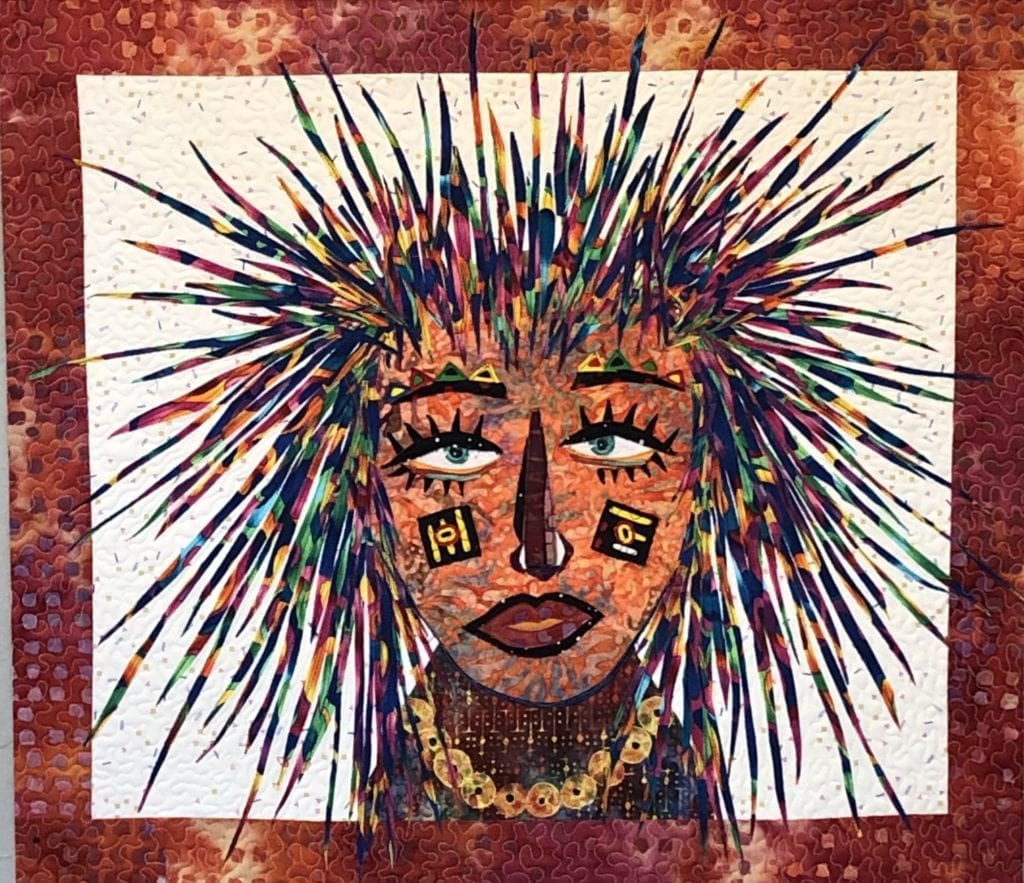 Fast forward about 55 years to a time when I rarely have the leisure time to stare out the window for hours. Experimentation is still important to me, as is my desire to push the limits of possibility. So, on my 67th birthday last September, when I realized that I was not being as consistent as I wanted in my creative, experimental life, I made a commitment to reconnect with the 12-year-old face maker and create one face a week for a year.
Twenty-six weeks have come and gone, and I have 26 faces as part of my Making Faces Project. I have given myself permission to create in any medium, so I have made masks from paper, and even became a Bird Woman for Halloween to explore another kind of face. Mostly, I create using fabric. There are no rules. I can use any medium, any pace, any interpretation of "faces" and "facing" and make my piece as simple or complex as I choose. Sometimes others join me to make faces. Recently my 3 and 5 year old granddaughters made their own faces. 
The charge I gave myself each week has been look at these things:
What am I facing this week? In my internal life, my community, family, and world?

What is the face I am showing to the world this week?

If I embraced EXPERIMENTATION, what would that face look like?
I have been using quilting for years to explore my inner life, and this project is an extension of that. I never figure out the thing I am facing before I begin. I simply ask one of these questions and then start creating. Afterwards, the piece itself tells me the answer to my question and sometimes I am shocked. What? You mean I am facing extreme stress, or the parts of me that have become my mother? Oh, this one is about facing the loss of birds in the midwest U.S., and another is all about facing aging.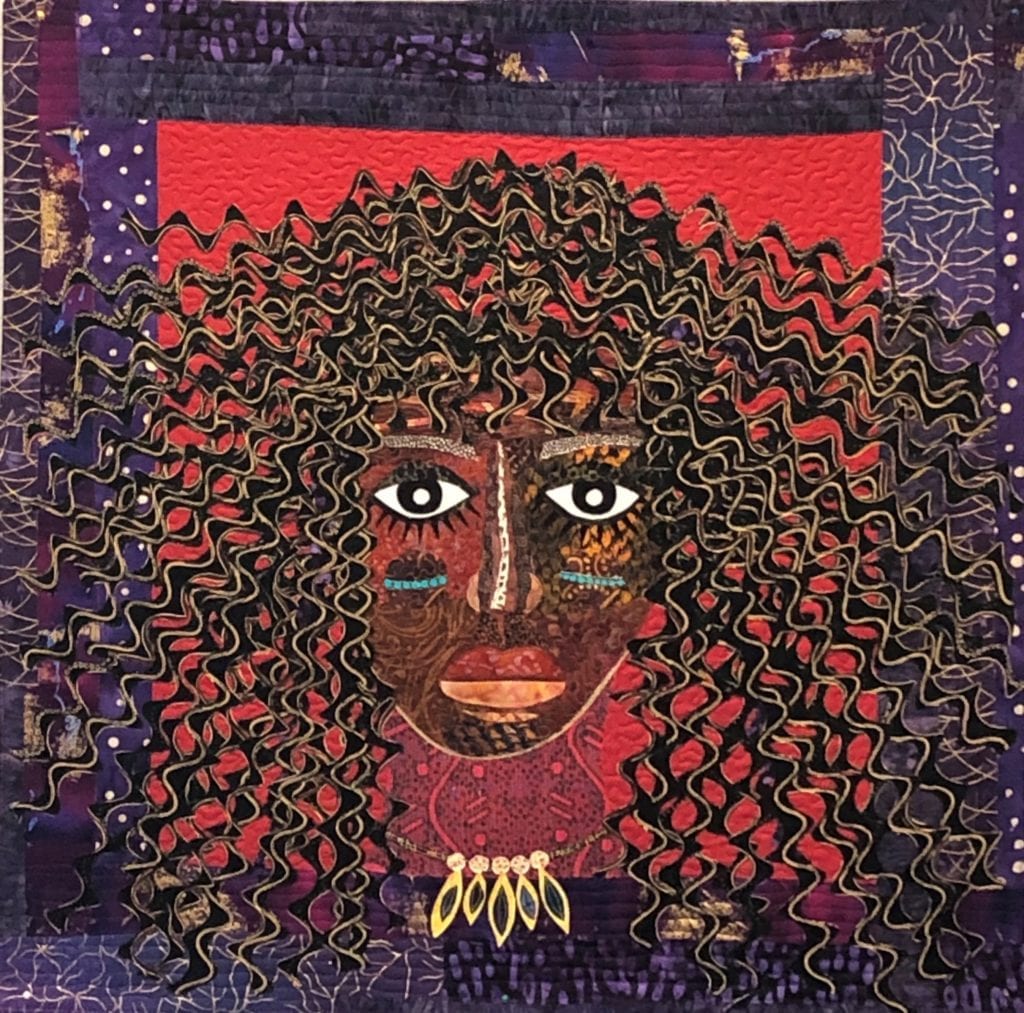 What have I learned from this process?
I have learned that I have more faces than I care to admit, complexities in me that make me the confused, brilliant, scattered, talented, mysterious and normal woman that I am.
I have learned that the fabric knows best. If I surrender to the process and stay curious, and if I trust the process, then something unusual, beautiful, disturbing, and challenging emerges. It is always surprising.
I have learned that just making a face every week counts for 90% of what I learn. It takes persistence, patience, commitment, letting go, laughing at myself, and doing it NO MATTER WHAT. After 26 weeks, I now look forward to the process, and feel cheated if I can't get to it as soon as I want.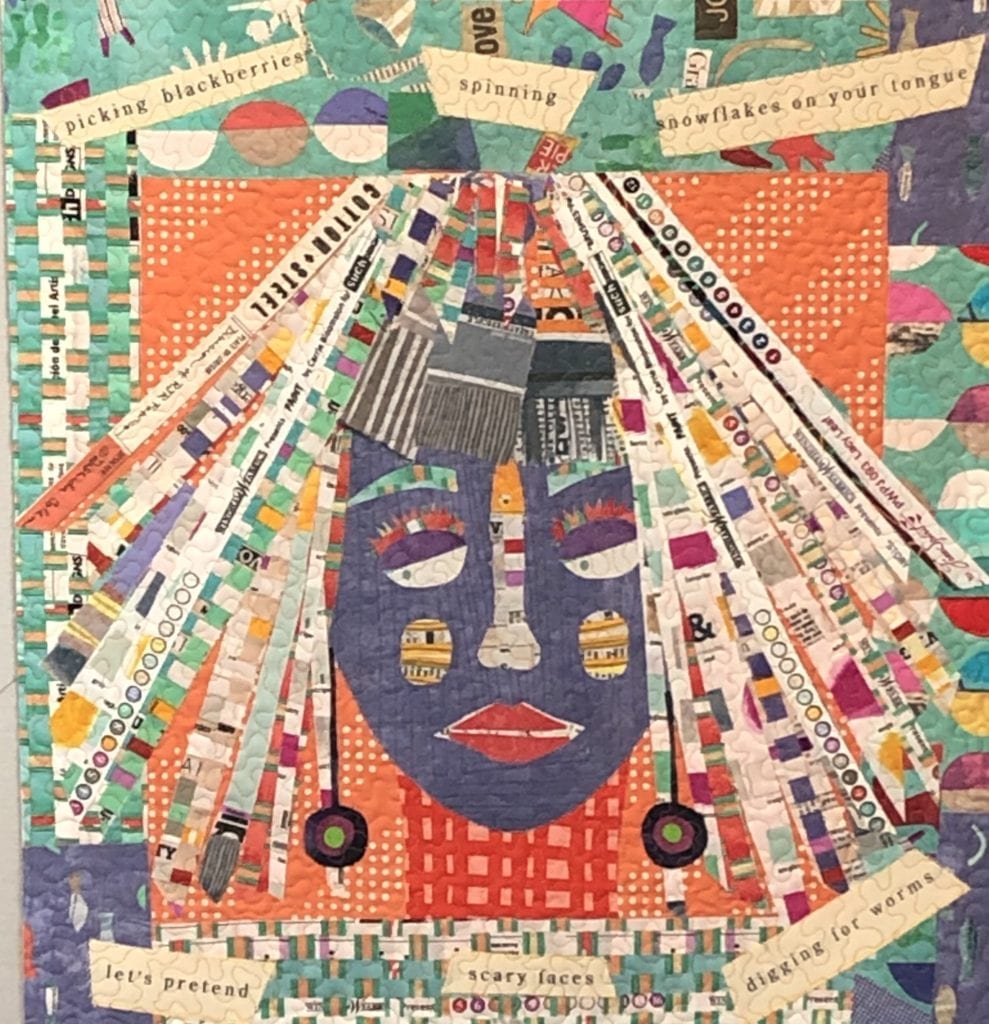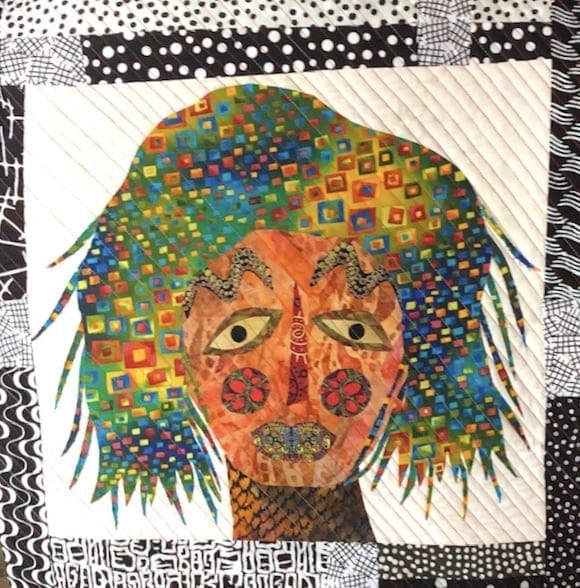 I have now settled into making large wild Face Pillows, out of my desire to have all these faces surrounding me, and staring out at me from all over my house. People want to buy them, and they want to learn to make them for themselves. I started a Facebook group so others could share their Faces and have a place to be inspired by each other.
So, you can join us! 
Kellogg Sisters will launch a Making Faces Journal Quilting Workshop, so others can explore their own faces. What are you facing, or afraid to face? What part of you wants to emerge from the shadow? 
Click below for ways to be involved.