COVID-19, who could have predicted this?  I love storytelling…both listening and weaving tales.  I enjoy hearing seniors talk about their growing up days.  I've heard tales of the great depression, of polio, of the dust bowl…and I wonder what my story will be from COVID-19, what will I tell about these days in say 30-40 years from now.
Here's what I have to tell now with social distancing going on for a few weeks and the Stay Home order nearing the end of the first week.  My job has been put on hold during this time, giving me extra unexpected time to think…and here's what I've been chewing on during this time.
Privilege:  I've become grossly aware of privilege, the disparity, who has it and who lacks it.  I'm not proud to say, we are privileged.  What this means for our family is since we have a son who is high risk due to his preexisting breathing issues, we told our kids we weren't comfortable with them continuing work.  As their parents, we called their managers and explained our situation and they were excused from work.  My husband is able to work remotely and with my job coming to a halt, I'm also hanging out at home.  Having this privilege, we have reduced our exposure and been able to distance ourselves from others during this critical time.  I know not everyone enjoys this privilege, many people must continue working their public-facing daily jobs, both because they are essential and because they need that paycheck to make ends meet. 
Time:  I'm embarrassed to say that I'm nearly giddy over the cleared calendars and the extra time I have at home.  We are a 4-person family with 2 cars, one child who doesn't drive yet and between their activities & weekend jobs, my 2 part time jobs, and our community/social calendar, life was hectic with lots of hurry-up-and-wait time.  I like to be busy and have more projects in my mind that I likely have time left on this Earth.  I've thoroughly enjoyed having full control of my time during these days.  I can get up when I like, take a nap if I need one; there is no planning ahead for the next event/activity, no rushing around…and nothing is building up (like hundreds of emails when you are on vacation) since many people are in this same boat.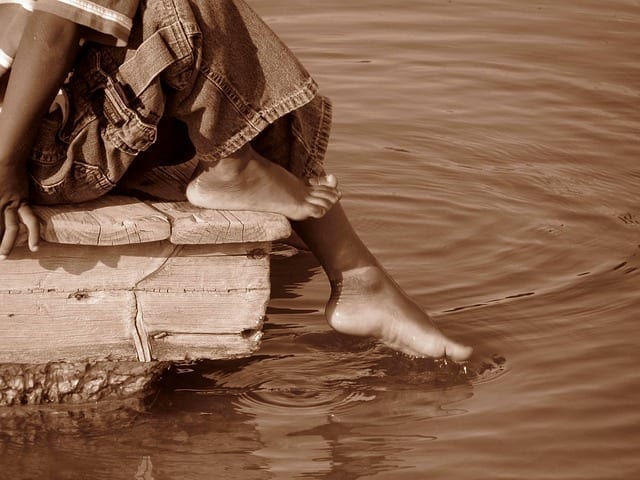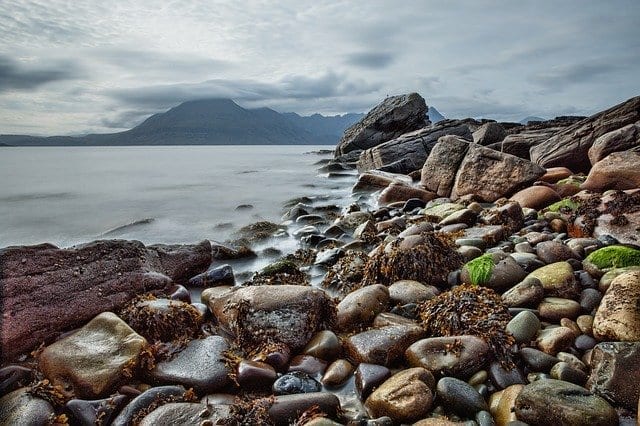 Nature:  This past week, the first week of the Stay Home order has felt to me like being a school kid on the first week of summer vacation.  I get up early in the morning and heading outside and I stay out there until after dark.  I've been preparing our garden beds, caring for seedlings for an upcoming community beautification project, clearing our land, and painting a sign to hang by the street.  Spending the whole day outdoors is quite a treat; no driving kids to activities or jobs, no social gatherings to prepare for, no grocery shopping.  With all this unscheduled time, my guard has come down and my senses are wide open.  I hear the birds sing, I watch woodpeckers in action, I lay on my back and gaze at the clouds.  I see lot of decomposers turning wood into soil and watch the heat of the fire turn sticks into ash, a reminder of the circle of life.  Last night, we took our son to a nearby lake and had an amazing time skipping rocks on the water, building rock towers and just being out in nature.  It could certainly be called nature therapy.  It's been suggested that Mother Nature is self-regulating during this time.  Nature certainly has healing properties and I'm grateful for the time & privilege to have spent the last week with her in an intense way.
Living under our means:  I once read that delayed gratification is one of the most effective personal traits for successful people.  I don't seem to have done the best job teaching our kids about delayed gratification.  We have always lived under our means, saving money for life's unexpected.  Now as our kids are about to fly the coop, three of the four of us aren't working, but we are not distressed, since we live a modest life and have savings to help get us through.  Living under our means has helped us adapt to this pandemic and maybe (hopefully) that is a lesson our kids are picking up.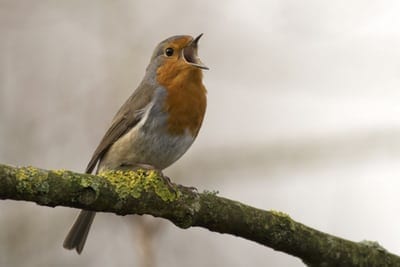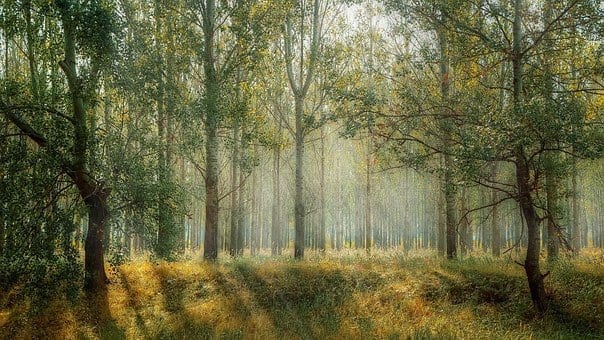 Kindness/generosity:  I don't follow the news much – I'm following the pandemic enough to know the basic facts, but not keeping up on daily update.  I have enjoyed, however, the stories of how people are responding to the pandemic with kindness and generosity.  Our local diner is handing out free sack lunches to anyone who needs one.  Our neighbor is recording sound meditations and streaming them free on Facebook live.  I love the stories of sewers using their material stash to make robes & masks.  I love stories of the arts sharing their performances for free.  And Kellogg Sisters is offering free Global Community Calls to address social isolation & community building.  I made a "Kindness is Contagious" sign to hang by the street.  It's been a good exercise for me to think about all the positive things that are contagious and to consider how/if I'm being a carrier of them, spreading them to others.
Priorities/Living Intentionally:  This week has felt like a vacation to me.  We haven't gone on vacation for a while and likely won't go on vacation this year with money being tight due to our current situation.  It could be that I desperately needed a getaway, and this week – a week of intense nature, endless time, free schedule – was a good escape from my regular life.  I have enjoyed the week so much that I'm trying to figure out how I might be able to continue it – or what adjustments might be necessary to make in my too-busy life.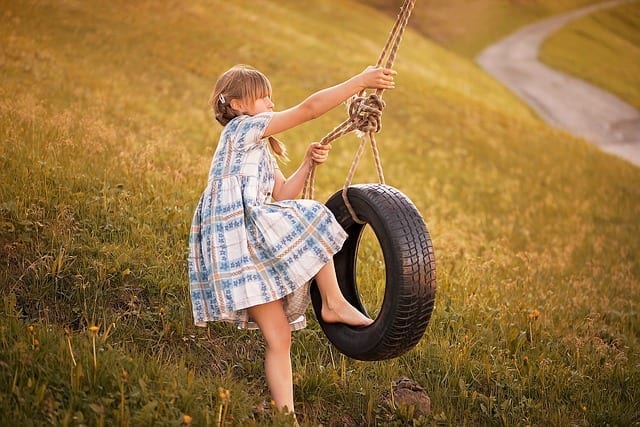 Gratitude:  There are so many things that I'm grateful for during this time from caring friends/neighbors and understanding bosses to the fact that we have funds to stock up on groceries for a few weeks and interesting hobbies to occupy our time.  I'm grateful there is no food shortage, we are not at war, this isn't a government conspiracy, we can be outdoors, the weather has been amazing, and this seems to not be dividing people but bringing out the best in them. 
So that's my story of the COVID-19 to date.  This story will continue to unfold with time. 
What about you?  What is your story of the pandemic? 
We invite you to share parts of your story at a handful of upcoming events happening over Zoom calls.
Join Kellogg Sisters for Free Global Community Calls.  These fun, interactive Zoom calls are to share ideas and make new friends in the midst of unprecedented circumstances.  You can register to attend by clicking the button below.
Kellogg Sisters is also hosting a Storytelling Evening on Saturday, April 25th at 7pm CST via Zoom.  Our theme is "courage" and we invited storytellers and listeners to join in the fun.  Click the button below for more information.