As I write, we are beginning week 3 of our Stay Home order in Kansas.  I'm not one who keeps up on the latest news, so I've tried to keep up enough with the COVID-19 to make informed decisions – and my friends are helping me on that front, too (hooray for community).  The news stories I love to hear are all the amazing acts of kindness and generosity that are coming out of this pandemic.  It makes my heart happy and inspires me to live my best life every single day.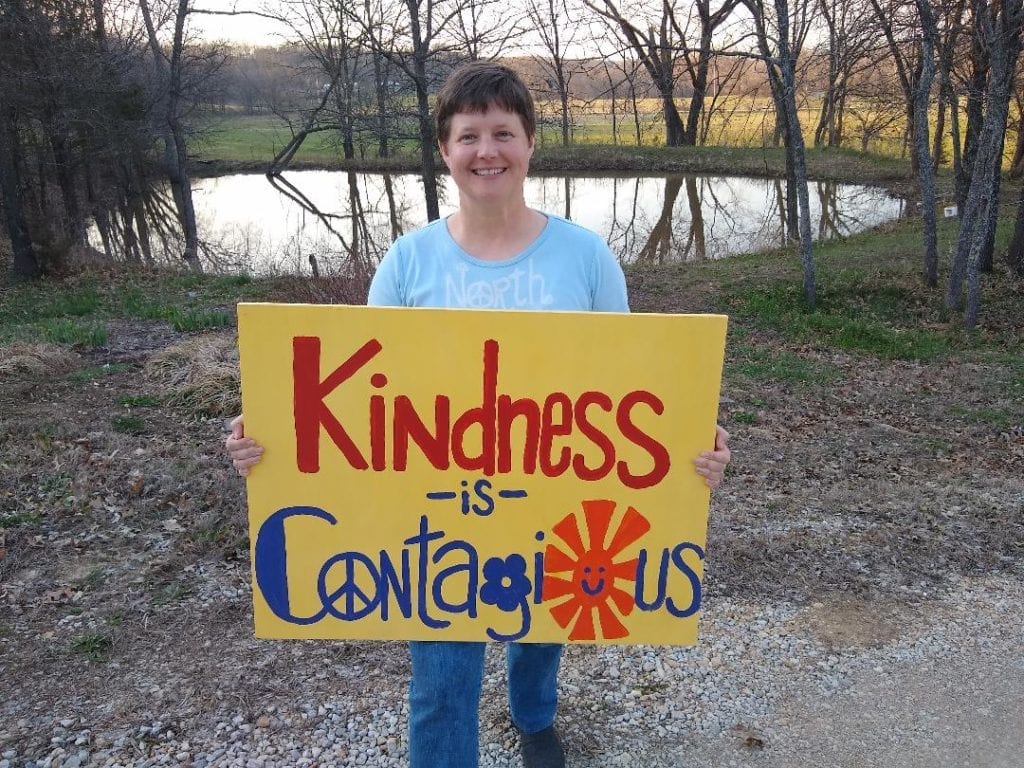 What I've noticed in our community of friends, is that kindness is contagious.  Everyone has their own way or version of being kind or thoughtful and extending generosity.  I've learned that while I host gatherings and give crafts – other folk, extend other generosities such as sharing garden produce, offering help when needed, lending tools/equipment or contributing generously to a potluck.  That's what makes kindness and generosity so amazing, it looks different for everyone.  It's simply a matter of every person assessing what they are rich in, where their strengths/skills lie, and how they will extend kindness & generosity in their community. 
We all have strengths, something that is either knit into our innermost being – or something we have made a conscience effort to display.  Thoughtfulness is one of my strengths.  It just seems to be part of who I am and I love it…I love doing thoughtful things for others, and it has the added bonus of making me feel really good too.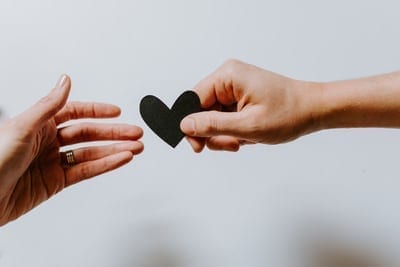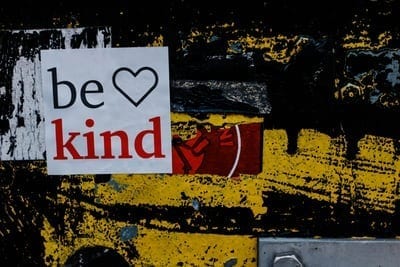 We live in a world where loneliness is an epidemic – it's a huge public health issue.  What I've noticed about kindness in this lonely world, is it takes very little to totally brighten someone's day.  I love making crafts and have found some no-fail crafts that I enjoy making and giving to others.  This year I made 150 valentines and gave them to neighbors, co-workers, our kids' teachers, friends and made a handful of extra to give to anyone I see that day, whether I know them or not.  Our favorite workers at a funky second-hand shop received them with squeals and delight, while the homeless man at the community building and a grocery store worker received them quietly with a look that showed it touched them deeply.  I use mailboxes to deliver the valentines of many of our friends and our kids' teachers, and I don't sign them, letting the wonder be part of the excitement of the day.  It is a simple craft – and the simple act of making and giving them brighten many people's day which in turned brightened mine.
I re-entered the working world 5 years ago and I've taken several personality tests as part of teambuilding exercises.  One of these tests gave two words and you filled in the bubble that showed which word most represented you and to what degree; with the middle bubble reserved for if the words were a tie.  I remember one question gave the words, "generous" and "thrifty".  These two words both describe me.  I love sharing, being generous and thoughtful – and at the same time, we live a pretty simple life, having a modest income and strive to leave beneath our means.  "Generous" and "thrifty" were a tie for me.  I am generous, but sometimes that generosity is picking something up for a friend at a garage sale or making a little something costing very little to brighten someone's day.  When the grocery store had large containers of gum at an incredible price, that became my May Day treat for the kids' teachers.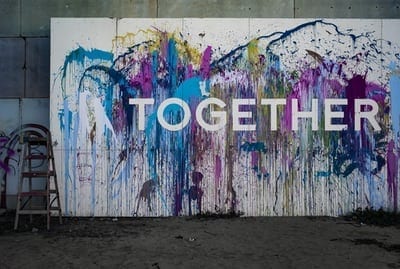 We are not operating in normal mode right now due to COVID-19, so our expression of kindness & generosity might need to be shifted a bit.  I'm not suggesting dropping treats in mailboxes with the virus floating around.  Rather, I challenge you to make one contact a day – a phone call, an email or a text – to a new or old acquaintance or to a friend who lives in another part of the world – just to check in.  This simple act shows you care and might be enough to make someone's day.  Checking in with your neighbors when you are heading to the store to see if you can pick up anything, helps everyone get what they need while staying as safe at home as possible.  It's in these days that we really need to live like a community for the sake and the health of our community.  Don't forget the phrase that we hear these days, "We are all in this together."  During these days and well beyond them, look at people you pass on the street or in the store, smile and greet them.  Give compliments freely.  Find the good in the day and in the situation.  Become the kind neighbor and generous friend we all long for.  Donate your time & energy by volunteering or helping someone.  Do what you can to build and strengthen your community.  We are all in this together…in this thing called life. 
Kellogg Sisters is doing our part to strengthen our community by offering free community calls, open to everyone as a way to face the challenge of the current situation with creativity and courage.  These fun, interactive calls will help address the issues of social isolation and community building.  These calls are proving that virtual community is possible.  Even when life opens up again, we will be taking our learning about virtual community forward with us.  We hope to see you on an upcoming call.